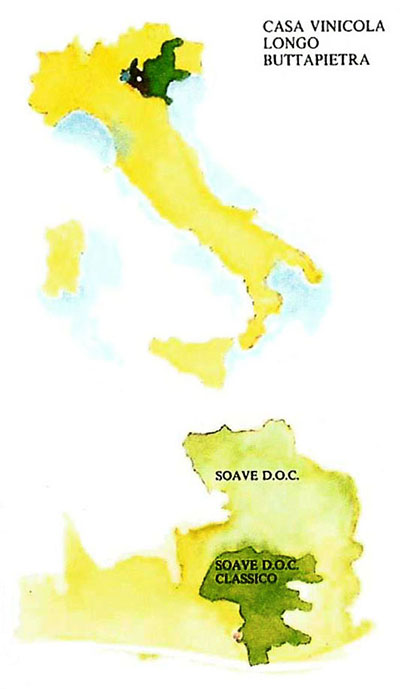 History – The hills that bear the same name and evoke visions of an ancient castle and a small happy country village have, since Roman times, been noted for the quality of their grapes.
Geographical area – It comes from very varied origins such as limestone, basalt and alluvial.
Grapes – Garganega (70-90%) and Soave Trebbiano (10-30%).
Colour – Straw yellow.
Bouquet – Intense and vinous to the apt just to the correct degree.
Taste – Delicate, harmonious and pleasantly acidic.
Ageing – Better consumed young.
Food – A stimulating aperitif that accompanies perfectly Italian starters, Risottos and delicate flavoured soups. Also a good companion to fish, shellfish.
Serve at chilled 10-12 degrees.