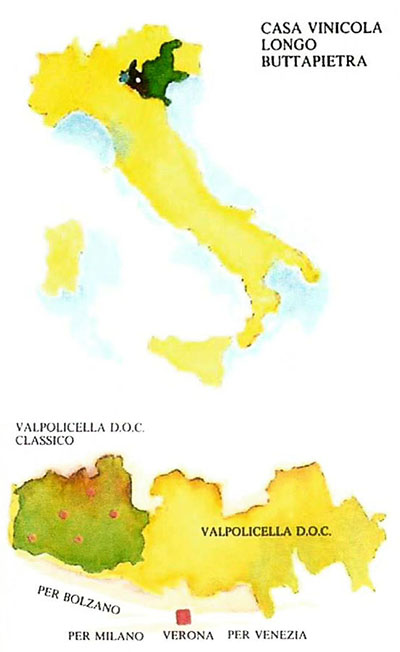 In the Roman ages the vineyards of the Valpolicella were already producing a wine that was at the time called "Retico".
Geographical area – Sloping hills of a prevalently chalky nature with some blackish basaltic rock.
Grapes – Corvina (55 – 70%), Rondinella ( 25- 30%), Molinara (5 – 15%).
Color – Bright purple.
Bouquet – Of a winey mature with the characteristic recollection of a bitter almond.
Taste – Velvety and elegant.
Ageing – The "bouquet" of the wine is a it's peak after a decent period in the cask.
Gastronomy – It is excellent accompaniment to pasta with meat sauce, roast rabbit and poutry.
Serve at temperature 16 – 18 degrees.