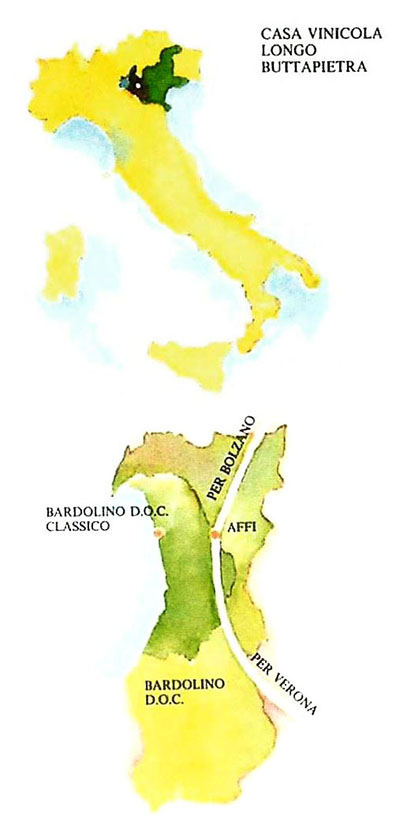 The origin of these grapes are known from seeds of grapes-vines discovered in the pile-dwellings that go back to the bronze age.
Geographical area – Morainic Hillocks in the area of Rissiano and Wurmano which are punctuated at intervals by gravelly glacial revered plains.
Grapes – Corvina (50 – 60%), Rondinella ( 10 – 30%), Molinara (10 – 20%) Negrara (up 10%).
Color – Bright, ruby red.
Bouquet – An elegant inviting wine.
Taste – Vivacious with a light, sapid body.
Ageing – It is a typical red and should be drunk young.
Gastronomy – This wine is considered ideal for all meals.
Serve at the temperature 12 -15 degrees