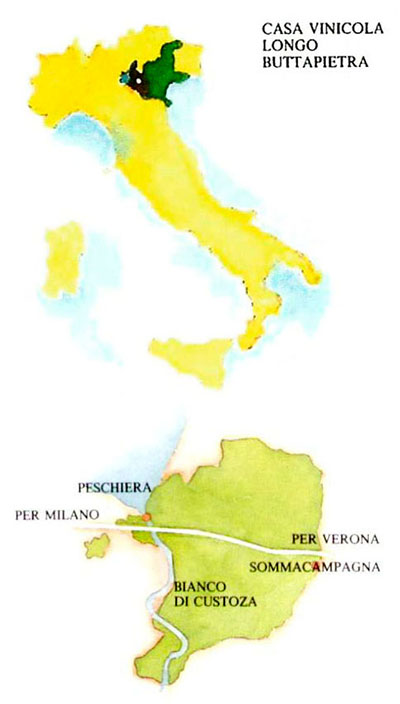 The first traces of wine-cultivation on the morainic hills of South-West Garda go back to the age of the lake Dwellers and the success of the local wine is attributed to its ancient roots.
Geographical area – Morainic and glacial with typical stony deposit.
Grapes – Trebbiano toscano (35-45%) Garganega (20-30%) Tocai italico (5-15%) Cortese, Malvasia toscana e Riesling italico (20-30%) either singly or combined.
Color – Yellow-pale green tending towards golden.
Bouquet – Fresh, fruity and delicately aromatic.
Taste – Full, soft and flavorful. A dry finish with a gentle bitterness.
Ageing – Its characteristics are particularly evident the year after its creation.
Gastronomy – Other than an aperitif and with lean starters it is excellent with soups and dishes of a fish based type.
Ideal temperature 12 degrees, chilled.