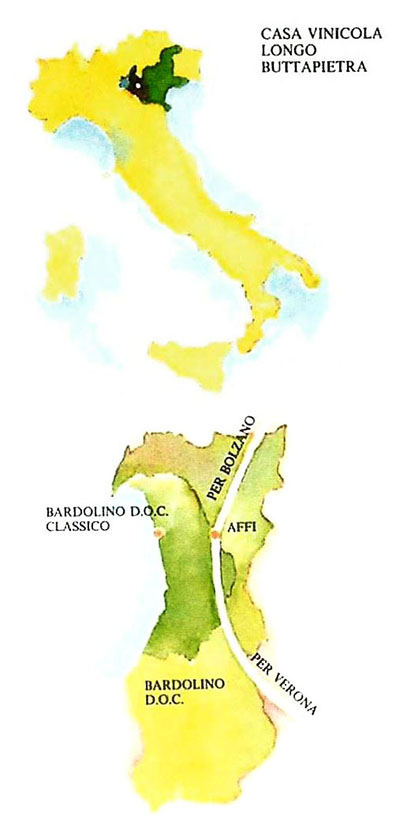 The best points that are historically recorded and displayed in the morainic amphitheater of South Western Garda are, naturally, dedicated to the production of a wine that is lighter in color and body.
Geographical area – Morainic Hillocks in the area of Rissiano and Wurmano which are punctuated at intervals by gravelly glacial revered plains.
Grapes – Corvina (50 – 60%), Rondinella ( 10 – 30%), Molinara (10 – 20%) Negrara (up 10%). These characteristics are embodied in the production of "Chiaretto" a Rose.
Color – Clear ruby red.
Bouquet – Fragrant and delicate with a scent of fruit.
Taste – Lively, dry and delicate this nicely prepared for the next sip.
Ageing – To be drunk young and defiantly within the first two years, more or less like a saound white wine.
Gastronomy – This wine is best drunk and appreciated in the summer because it can be drunk at a chilled temperature and pleasantly accompanies most first courses and fish dishes in the hot weather.
Serve chilled and not cold 12 -13 degrees.